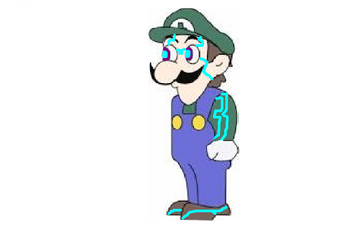 Daidroid is the only Daigee Droid Zero that was ever made due to the prototype being destroyed. He later disappearance.
Daidroid's Disappearance
While Daidroid was scanning the Nexus Gate for any signs of dark energy, he was pulled into the gate and was hacked by Secret, a Vyborgitron. He was never seen again...