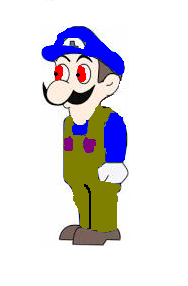 Hafeegee is one of the many Daigees in the Daieegeeverse.
Creation
Daieegee Jr. wanted to have a friend, so he inserted his father's DNA into the cloning machine. A few seconds later, Hafeegee came out of the machine.
Life Now
He is a technician and a professor at The Grand University of the Daieegeeverse. He teaches students about computers and other technological information.
Powers
Daigee Stare-This can make Fakegees turn into grenades.
Teleportation
Telekinesis
Telepathy